On September 21, 2017, Economic Forum Vol 141 with the topic of " Credit Lending and Career in Corporate Banking" was held successfully in Library Lecture Hall in Shantou University. The Forum was presented by Mr. IP Yuk Keung, Albert, Chief Executive Officer of Langham Hospitality Investments. The Forum was hosted by Prof. Lin Danming, vice president of Shantou University.

In this Economic Forum, Mr. IP Yuk Keung talked about credit lending, risk management and career in the bank system and explained about the characteristics of corporate banking, investment banking and private banking, further advise how to be a successful corporate / commercial banker in your career.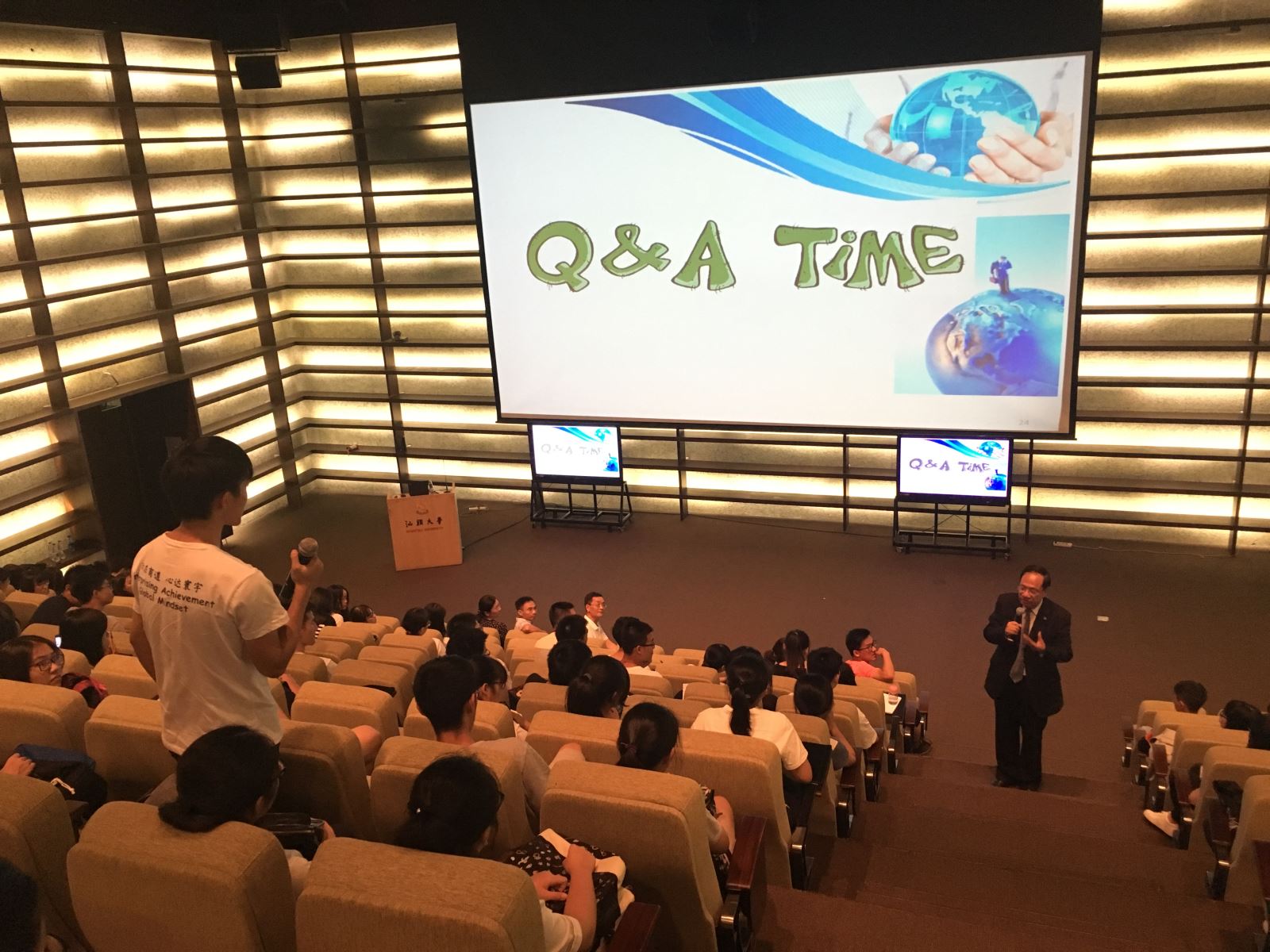 Students and guests took an active part in the discussion on the topic with Mr. IP Yuk Keung through different major perspective. As to the questions raised by students, Mr. IP Yuk Keung gave detailed answers to them patiently.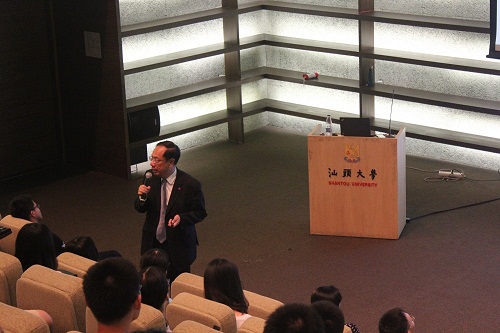 At the end of the lecture, Prof. Lin Danming explained represent STU to express appreciation to Mr. IP Yuk Keung and expected to invite Mr. IP Yuk Keung to come to give lecture again in November.